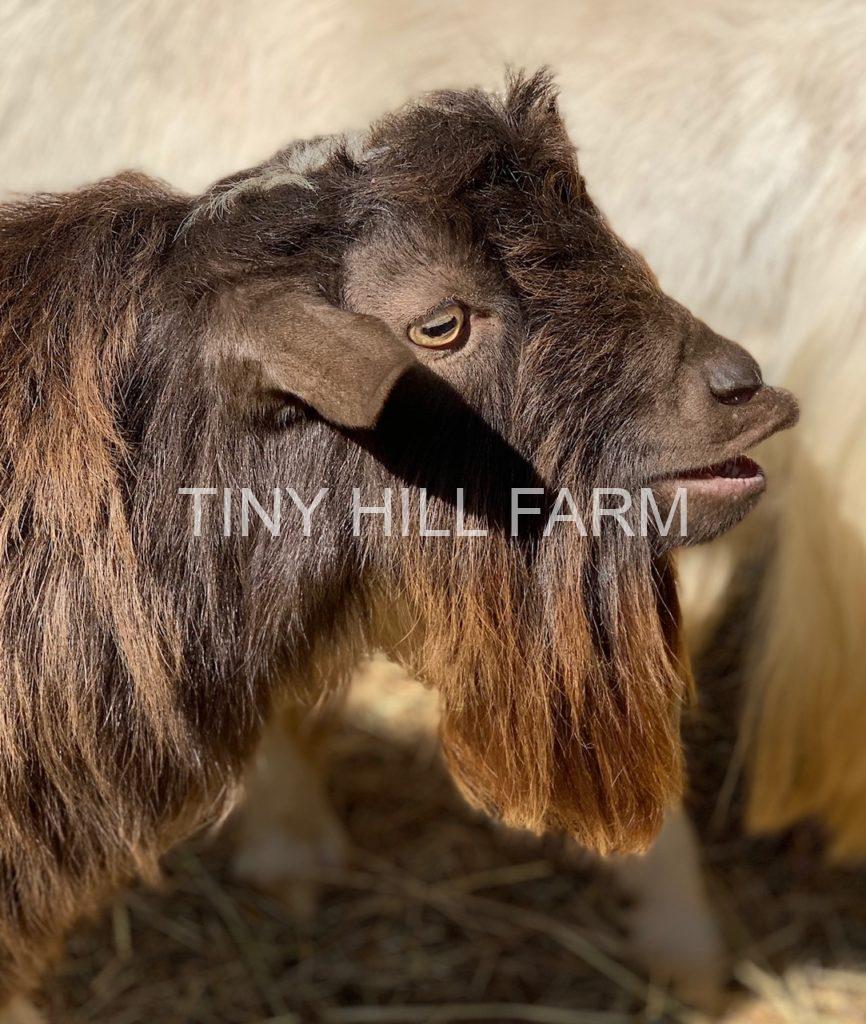 It's that time of year again – breeding season! This year we are offering driveway breeding services or limited breeding leases to approved does. We have four bucks to pick from, all are quality bucks with impressive pedigrees and accomplishments. Please check out our herd page for pictures.
If you are looking for increased milk production, our Linus (Sugar Moon V High Roller *B) is a buck to consider. Linus is a full brother to Elite Doe SG Sugar Moon V Zuzanna 4*M, who was first in milk production, fat, and protein in the 2018 ADGA Performance Breed Leaders Top 10 List. She is also the ALL TIME Nigerian Dwarf milk production record holder. Linus has consistently produced ADGA ELITE and SG daughters who easily milk 800 – 1,000lbs as first fresheners. Our first collection of Linus's frozen semen has sold out, but we expect to have more available after he is collected in mid-October.
For breeding for production, conformation, longevity, and a little bit of pizzazz, our homegrown Karl (TinyHillFarm's Karl Hungus *B) is a nice option. Karl is sired by Linus. His dam, SG Kids Corral LB Krystal Blue 1* M VEEE90 earned her linear appraisal score of 90 as a 10 year old 10th freshener. Karl has consistently improved udder shape, udder attachments, and rear udder height in his daughters. He also has blue eyes and moon spots, so not only does he produce high quality kids with lots of potential, they often come with some extra "bling".
Third is young up and coming buck, Tiny Hill Farm Tormund Giantsbane *B. His is sired by Phoenix Farm Hard Candy and out of Tiny Hill Farm Sansa *M. Tormund is a stylish buck with a particularly nice length of body, flatness of bone, and wide rump. Our Hard Candy daughters have beautifully attached, capacious udders with extraordinary teat length, so we are very much looking forward to seeing what his hunky son can do for our herd.
Lastly we have our youngest buck, Bosley. He is Tiny Hill Farm Ur Ine 4 SumFun *B. Bosley is another buckling out of the legendary SG Kids Corral LB Krystal Blue 1*M VEEE90. Bosley's sire was Tiny Hill Farm Pez (Phoenix Farm Hard Candy X Elite Doe SG TinyHillFarm's SuperLois 6*M). Pez is a full brother to our spectacular sisters, Tiny Hill Farm Pixy 7*M and Tiny Hill Farm Twix 7*M. Bosley is a lovely young buckling with enormous potential. We can't wait to get his kids on the ground!
We offer driveway breeding services to approved does on a limited basis. As of 2018, driveway breedings are $150 for new clients. Does must have been tested free of CAE, CL, and Johne's within 3 months of breeding and must be up to date on chemical deworming and external parasite prevention. Prospective does must also show no signs of any contagious respiratory disease. In addition to individual testing of the prospective doe, we also require the doe's entire herd to be annually tested free of CAE, CL, and Johne's. Sorry, we don't typically board does for breeding. We offer one free rebreeding if a doe does not settle, however we do not offer refunds (including if the doe is not in standing heat). Buck lease agreements are available only to approved farms. Linus is not available for lease. Please contact us for details and a copy of our contract. Thank you!